Wat te verwachten van een kuuroord met warmwaterbronnen?
Warmwaterbronnen kunnen een geweldige manier zijn om te ontspannen, tot rust te komen en uw gezondheid te verbeteren. Ze staan bekend om hun helende eigenschappen en worden al eeuwenlang gebruikt voor therapeutische doeleinden. De kuuroorden, Health Resorts en luxe destination spas met mineraalwater bieden een groot aanbod van kuurprogramma's waarbij een specifiek probleem wordt aangepakt. Denk aan huid- of ontstekingsaandoeningen, ontgiften, gewichtsverlies of ontspanning en anti-stress. Hieronder de voordelen van een kuurprogramma met mineraal water:
Ontspanning: Het warme water en de vredige omgeving van een warmwaterbron kunnen ontspanning bevorderen en stressniveaus verminderen, wat een positieve invloed kan hebben op de mentale en fysieke gezondheid.

Pijnstilling: Warmwaterbronnen bevatten mineralen zoals zwavel, magnesium en calcium, die bekend staan om hun pijnstillende eigenschappen. Weken in warmwaterbronnen kan helpen spier- en gewrichtspijn te verlichten en ontstekingen te verminderen.

Verbeterde bloedsomloop: de warmte van warmwaterbronnen kan de bloedstroom en zuurstoftoevoer verbeteren, wat kan helpen om genezing te bevorderen en ontstekingen te verminderen.

Betere huid: De mineralen die in warmwaterbronnen worden aangetroffen, kunnen ook gunstig zijn voor de huid. Weken in warmwaterbronnen kan helpen om de huid te exfoliëren, ontstekingen te verminderen en de algehele gezondheid van de huid te verbeteren.

Ontgifting: Warmwaterbronnen kunnen helpen om gifstoffen uit het lichaam te spoelen door de poriën te openen en zweten te bevorderen.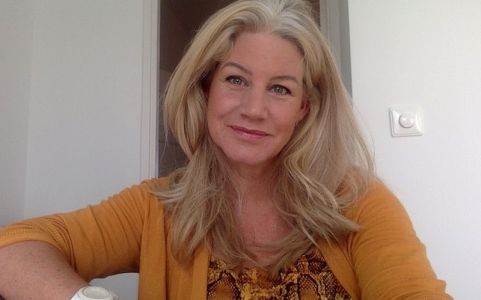 Marleen
Dit blog is geschreven door Marleen, oprichter Puurenkuur in 2005. Ze reist de wereld over op zoek naar de beste gezondheids- en kuuroorden, spa's en retreats. Ze deelt haar kennis, ervaringen en inzichten via haar blogs.