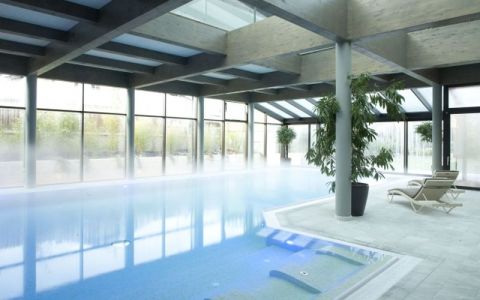 1. Parkhotel Igls, Oostenrijk
We kunnen er kort over zijn: er is in Europa simpelweg geen betere plek om een dr. Mayr-kuur te volgen dan in Health Retreat Parkhotel Igls. De beste artsen, viersterren luxe en comfort, een uitgebreid activiteitenschema en een geweldige spa. In de frisse berglucht van de Tiroolse Alpen gaat een intensieve darmreiniging samen met een diepe ontspanning van de geest.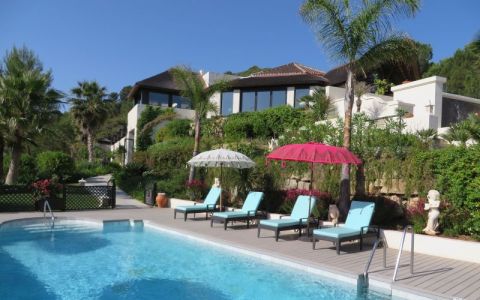 2. Shanti Som, Spanje
Klein, maar o zo fijn. Shanti Som is al jaren een van onze grote favorieten. Vlakbij het mondaine Marbella, in de bergen van Andalusië, is dit viersterrenresort een oase van rust en vrede. Er zijn niet meer dan veertien kamers, waardoor persoonlijke aandacht gegarandeerd is. Maar denk nu vooral niet dat kleinschaligheid de deskundigheid in de weg staat. De yoga-, detox-, gewichtsverlies- en stressmanagementprogramma's zijn uitermate professioneel.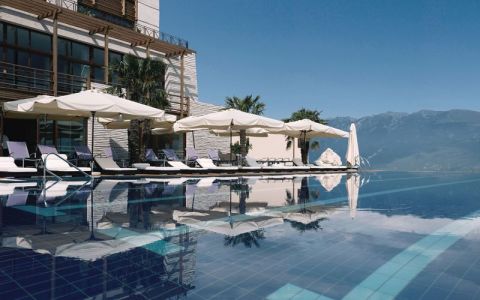 3. Lefay Resort & Spa, Italië
Is het vanwege het eten, dat werkelijk goddelijk lekker is? Of vanwege de LeFay Spa Method die vanuit de Chinese traditionele geneeskunde kwalen en klachten zo succesvol behandelt? Of vanwege de prachtige spa? Of het fantastische uitzicht op het Gardameer en de olijf- en citroenboomgaarden? Laten we het erop houden dat de combinatie van al deze elementen LeFay Resort & Spa een onovertroffen topbestemming maakt.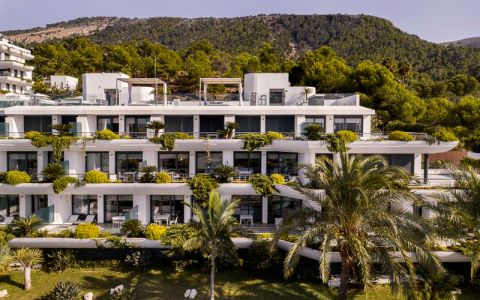 4. SHA Wellness Clinic, Spanje
Uniek. Zo kunnen we SHA Wellness Clinic gerust noemen. Waarom? Omdat het een hypermodern, strak, hip en super-de-luxe vijfsterrenresort is dat macrobiotisch eten tot culinaire kunst heeft verheven. Echt! Minstens zo bijzonder is de spa. Daar kunt u namelijk terecht voor oosterse holistische én westerse medicinale therapieën. Plus, en dat is een ander unicum, voor esthetische behandelingen.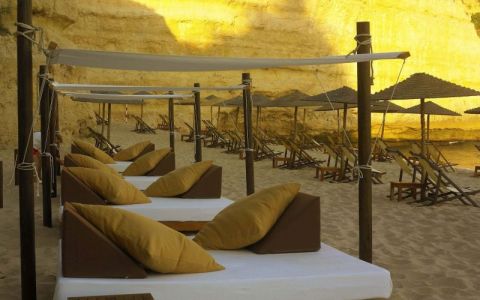 5. Longevity Medical Spa at Vilalara, Portugal
Longevity is een begrip. Al jaren is deze medische spa befaamd om zijn specialistische kuurarrangementen, die zijn gebaseerd op de nieuwste wetenschappelijke inzichten en medische technologieën. Sinds het samengaan met Vilalara Thalassa Resort kuurt u hier behalve onder supervisie van artsen en therapeuten bovendien in ultieme luxe. En kunt er een thalassokuur volgen. Tel daar zon, zee, strand, een prachtige omgeving en talloze activiteiten bij op, en u begrijpt waarom deze vijfsterrenbestemming een plaats in onze top 5 verdient.